Dr. Sam Rizk has been chosen as a Top Facial Plastic Surgeon and Rhinoplasty Specialist by Castle Connolly, the #1 Organization which selects Top Physicians in every field based on recommendations by their peers. Dr. Rizk has also published his original techniques in many plastic surgery journals, which requires peer review by other plastic surgeons to deem it original and worthy of publication. Dr. Rizk is often selected by doctors, nurses, and other medical professionals to do their plastic surgery.
Patient privacy is very important to us and only patients who have given us special consent to use their photographs are on the website or blog. Some have requested certain features be blocked out and we honor those requests so you may see certain patients with their eyes blacked out.
PHILOSOPHY STATEMENT:
Dr. Rizk's philosophy is a natural, balanced rhinoplasty in harmony with the rest of the facial features. This may sometimes mean a dramatically smaller nose if you are starting with a disproportionately large nose, or it may be a very subtle result. Some of Dr. Rizk's results are dramatic, others more subtle. Dr. Rizk also usually repairs the septum and shrinks the turbinates if they are blocking patient's breathing preoperatively. Patients usually breathe better after the procedure and if you look at most of his revision cases on the main website and blog, he actually builds collapsed and pinched areas to improve breathing with grafts. Additionally, he uses cartilage- conserving and grafting to achieve smaller and more proportionate noses in primary and revision rhinoplasty, which actually makes the nose structurally stronger over a person's lifetime. HE REMOVES very LITTLE cartilage, even in very bulbous tips, to achieve this definition. Additionally, his 3-D endoscopic techniques, is not just used to decrease swelling and bruising postoperatively. It also achieves a more precise long-term result. Furthermore, by decreasing swelling, you also decrease scar tissue formation, which improves overall long-term results.
Dr. Rizk's rhinoplasty approach emphasizes a strong nasal framework and structure to ensure LONGEVITY of an excellent FUNCTIONAL and COSMETIC outcome. Vital to the above philosophy is the use of grafts to support a structurally weak nose or a nose which becomes weak after a reduction. Dr. Rizk prefers to use the patient's own cartilage for grafting, whether from the septum, ears, or costal cartilage rather than foreign implants. Occasionally, if no cartilage is available for grafting, Dr. Rizk will use a synthetic implant. Dr. Rizk spends a great deal of time sculpting these grafts with a special instrument he pioneered to give the most natural and soft result. These supportive cartilage grafts prevent scar contracture over the nose's lifetime and diminishes the need for revision rhinoplasty.
Widely respected for his advanced minimally invasive application of ground breaking surgical techniques, Dr. Sam Rizk's approach is based on philosophy that each individual procedure is tailored and customized to the individual needs of each patient. He uses minimally invasive endoscopic techniques to reduce downtime. Dr. Rizk is focused not only on a natural result but also on the speed of a patient's recovery. To optimize this intent Dr. Rizk uses preoperative as well as intraoperative and postoperative minimally invasive techniques and medications to achieve this rapid healing.
Patient privacy is very important to us and only patients who have given us special consent to use their photographs are on the website or blog. Some have requested certain features be blocked out and we honor those requests so you may see certain patients with their eyes blacked out.
Featured on ABC News, Top New York Rhinoplasty Surgeon Dr. Sam Rizk speaks about a new approach in rhinoplasty surgeries. This new 3D High Definition, Cartilage Sculpting technique pioneered by Dr. Rizk allows for higher accuracy and precision during surgery, leading to better lines and tips of the nose, less bruising and an overall better outcome with Rhinoplasty.
Featured on the Dr. Oz Show, Dr. Sam Rizk is shown as the first plastic surgeon to ever perform a nasal high definition evaluation for Septoplasty/Sinusitis on National television. Dr. Oz takes a volunteer from the audience to participate in the nasal evaluation, where Dr. Rizk uses an advanced medical instrument to allow the viewers to see what is happening inside the nose. This evaluation shows that if a person had a crooked septum, it would hinder a person from breathing and block the sinuses.
Most patients believe that using fillers are an alternative to surgery. New York facial plastic surgeon Dr. Sam Rizk  explains the dangers that are involved in this procedure.  The problems resulting from these fillers are that they can damage areas which are crucial for breathing. Doctors that utilize this "instant nose job" procedure agree that it is not for everyone and not meant to replace surgery.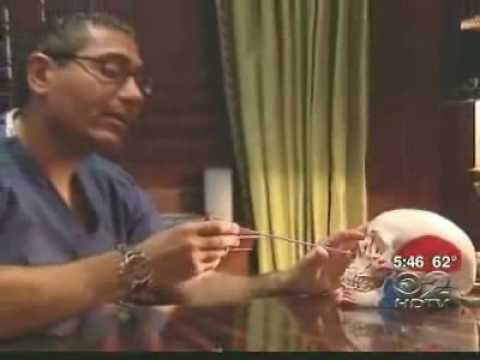 Dr. Sam Rizk makes an appearance on ABC News in which he discusses new technology that significantly shortens patients' recovery time after Rhinoplasty surgery. Superior results are achieved using 3D High Definition Endoscopic tools which allow the surgeon to have an internal view of the nostril during surgery to avoid muscles and blood vessels that commonly cause scars and bruising after surgery. This method allows for a shorter recovery period in which pain and swelling is minimized. Instead of using a drain or packing after surgery, Dr. Sam Rizk uses a dissolving adhesive.
Traditional Rhinoplasty methods require weeks of bruising and pain. One of Dr. Rizk's patients was able to go on a vacation one week after surgery.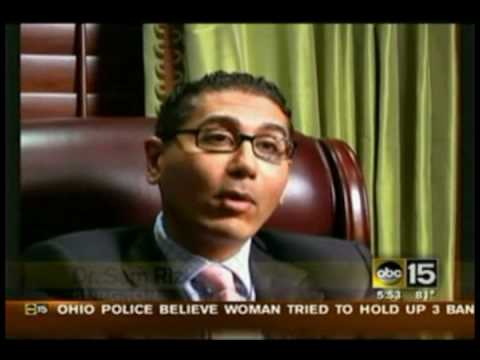 Featured on CBS News, Dr. Rizk speaks with Mo Rocca on his show "The Tomorrow Show with Mo Rocca" about what can be done to stay "Forever Young". Mo Rocca speculates about how our species is living longer due to advancements in technology and speaks with one of Manhattan's top plastic surgeons, Dr. Sam Rizk, on what we can do about our looks as we progress in age and live longer. Dr. Rizk shows Mo Rocca what happens to his face as he ages and what procedures can be done to correct them in a natural way.
Click here to watch the video on CBS News.

In the July 2009 Issue of ES Magazine, Dr. Sam Rizk was mentioned as one of the finest doctors to see in the world. Known as one of the Top New York Rhinoplasty and Necklift Surgeons, Dr. Rizk's beautifully furnished office is located on Park Avenue, where he performs his Rapid Recovery Facelifts & Necklifts as well as using his 3D High Definition Rhinoplasty technique to make your nose dreams come true!